LIMITED TIME
Taste Art (Literally) At K11 MUSEA Art Karnival!
Embark on a journey of artistic gastronomy at K11 MUSEA — including a curation of delicious masterpieces specially prepared for Art Karnival! Created with quality ingredients and artful plating, these limited-time menus and dishes are a feast for the eyes and taste buds alike.

You can even unlock tasty surprises by collecting e-stamps with designated dining spend at K11 MUSEA — collect all 18 e-stamps to win the ultimate prize of 100 K Dollars! Tap the button below to find out how!

Learn More

Taste Art Karnival's Artistic Gastronomy today!

Artisan Lounge Art Karnival Tea Set

Inspired by Art Karnival's centrepiece hanging above — Chiharu Shiota's I hope… — Artisan Lounge's limited-time Afternoon Tea features stunning red desserts made with strawberries, roses, and cranberries, paired with decadent ingredients such as golden thin caviar, foie gras and truffles.



Art Karnival Tea Set
HK$798
Artisan Lounge
G08 & G08A, G/F


Velo Italian Summer Afternoon Tea Set

Enjoy a vibrant Art Karnival tea set as colourful as an artist's palette, with sweet and savoury delights from Velo's Italian specialties. Try the black truffle and mushroom tart, mini homemade crab cake, and delectable macarons, and seasonal cakes — including a shimmering pink cake made with raspberries and a bright yellow mango tart.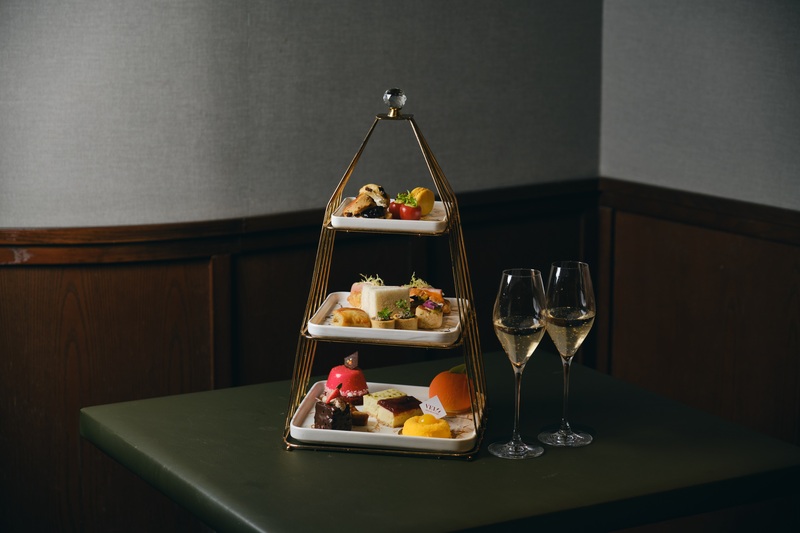 Italian Summer Afternoon Tea Set (Available Monday to Friday, 3PM – 6PM)
HK$388
VELO
103, 1F


YUNG'S BISTRO Steamed Egg White, Mini Crab Roe with Rice

At Yung's Bistro, the special Chinese delicacy of Li Yunzi crab roe is prized for its fresh and fragrant taste and smooth creamy texture. Here, it's used to garnish steamed egg white in a gorgeous abstract plate.



Steamed Egg White, Mini Crab Roe with Rice
HK$130
Yung's Bistro
701, 7F


TIRPSE Van Gogh Sunflower Dessert

Van Gogh's iconic Sunflowers is reimagined — including its unique brushstrokes — into a blooming and lively French-inspired dessert created with dehydrated pineapple, ice cream, chilli peppers and caramel oatmeal jelly. A luxurious twang of saffron brings the whole dessert together in a symphony of flavours and textures.



Van Gogh Sunflower Dessert
From HK$556 (includes in the lunch set)
TIRPSE
219, 2F


Soul to Soil Sweet & Spicy Mushroom with Assorted Vegetables

Soil to Soul serves up its signature sweet and spicy mushroom with assorted vegetables in a specially re-designed presentation for Art Karnival. Deep fried until golden, the seasonal mushrooms are coated with a secret homemade sauce that starts off sweet but sizzles with a light heat — highlighting its Korean roots



Sweet & Spicy Mushroom with Assorted Vegetables
HK$258
Soil to Soul
704, 7F


Start Your Gastronomy Adventure!
28 Jul 2022 - 11 Sep 2022